First of all this is not a paid endorsement, my cats have the funniest reactions to them, so I thought I'd blog about it.
What is a Kitty Kick Stick?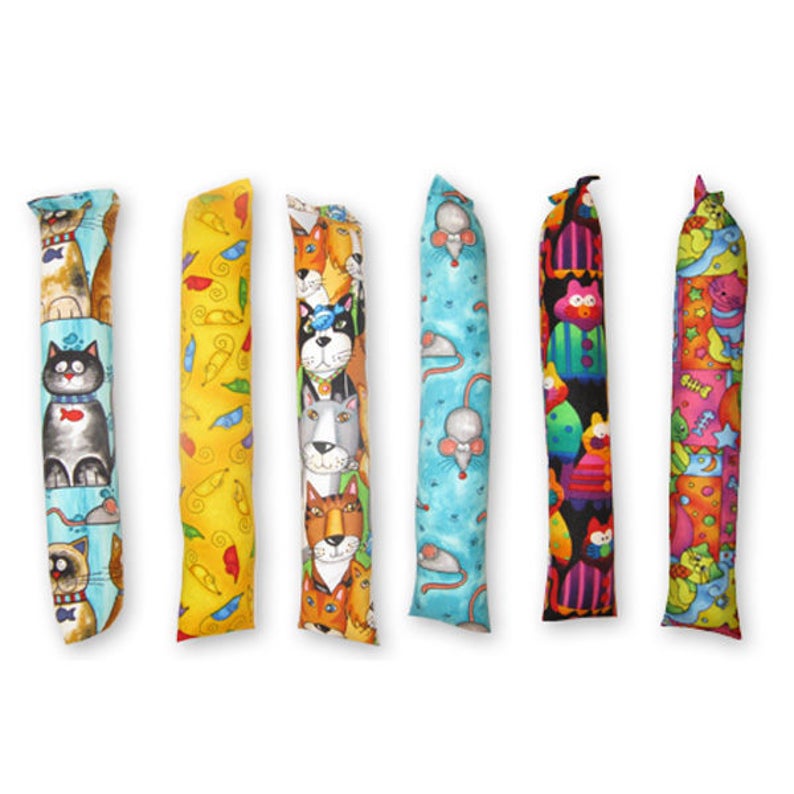 What are Kitty Kick Sticks?
Kitty Kick Sticks are a great healthy kitty toy that is a treat for the senses. They are individually handmade in the USA with soft cotton fabric and 100% organic catnip inside. I know right?!
They also come in a variety of sizes and fabrics

Sounds great! Where can I buy them?
It has been a while since I bought the ones for our cats, but I found them on Etsy and Amazon. (links at the end)

What does your cat do with a Kitty Kick Stick?
My cat looks like he's loving it to death (literally!)
He loves it with a bite, a chew, a gnaw, a few really good hind feet kicks, and a face rub for good measure. He's not much of a player, and when he does it is about as lazy as possible, but the Kick Sticks he will play with for quite a while; it is his favorite toy.
My other cat likes to pick it up and carry it around like a prized possession hollering so everyone in the area knows what he found, and it is very hard to take it away when it's time to put it up for a while.
So there you have it!
I hope you'll check them out, my cats love 'em!